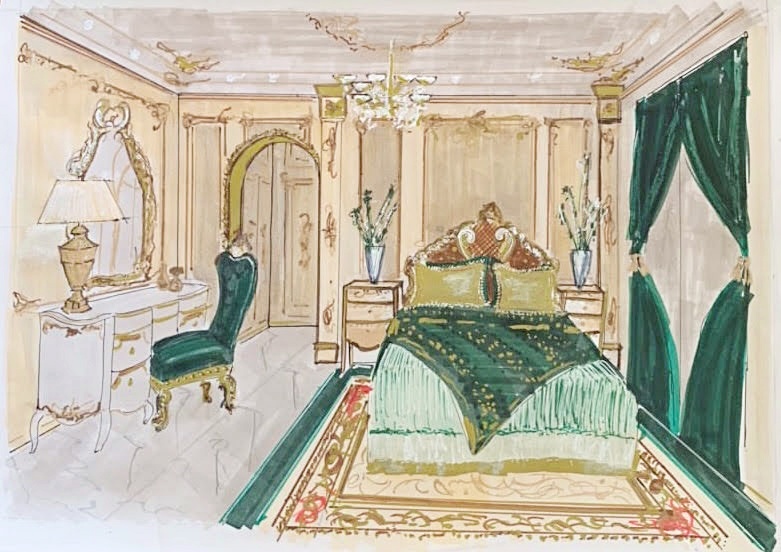 WHAT YOU WILL LEARN IN THIS COURSE
This 4-hour express online masterclass will encompass everything you even wanted to know about sketching interiors beautifully in detail. By the end of this course you will produce an A3 size sketch of a spectacular Victorian bedroom which will include a detailed hand-rendering process of curtains, drapes, Victorian furniture pieces and decorative motifs. You will learn how to apply layers of colour and use markers effectively to achieve depth and subtlety, as well as how to blend, show shadows and natural as well as artificial lighting in a space and transparency then it comes to white fabrics. You will also practice how to sketch various floor textures, curtains and show decorative motifs.
SKETCH ON THE LEFT BY NANCY
Nancy is an interior design student and needed to create a sketch of historical interiors for one of her assignments. Click HERE to visit her Instagram for more.
Available in days

days after you enroll

Course Curriculum
"Old Places Have Soul."
-Sarah Anderson