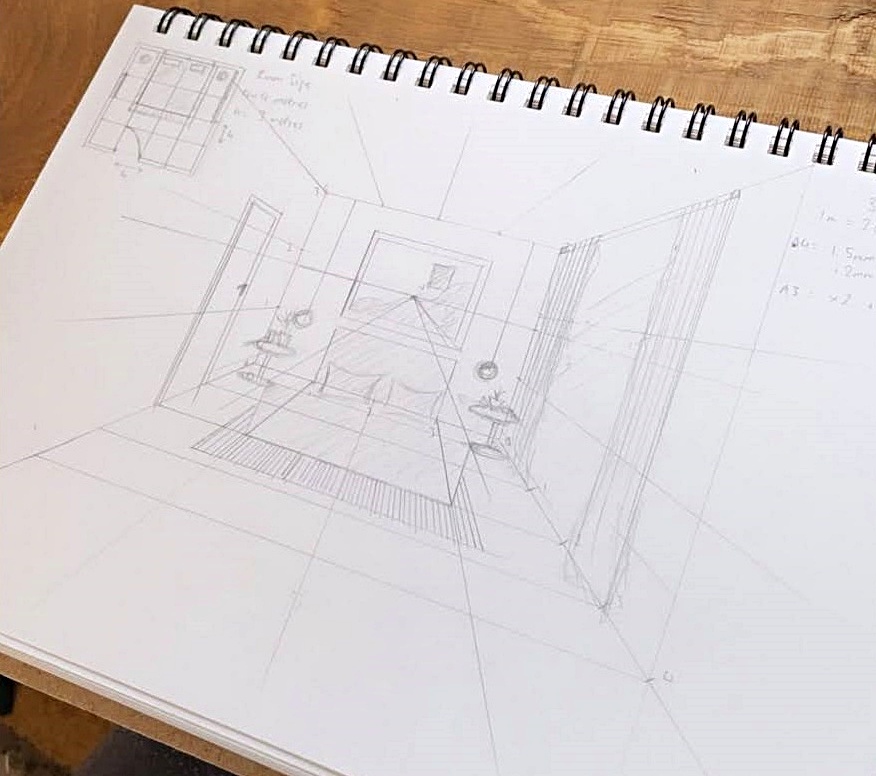 This was Adrian's first attempt in sketching.
Click HERE to visit his Instagram for more.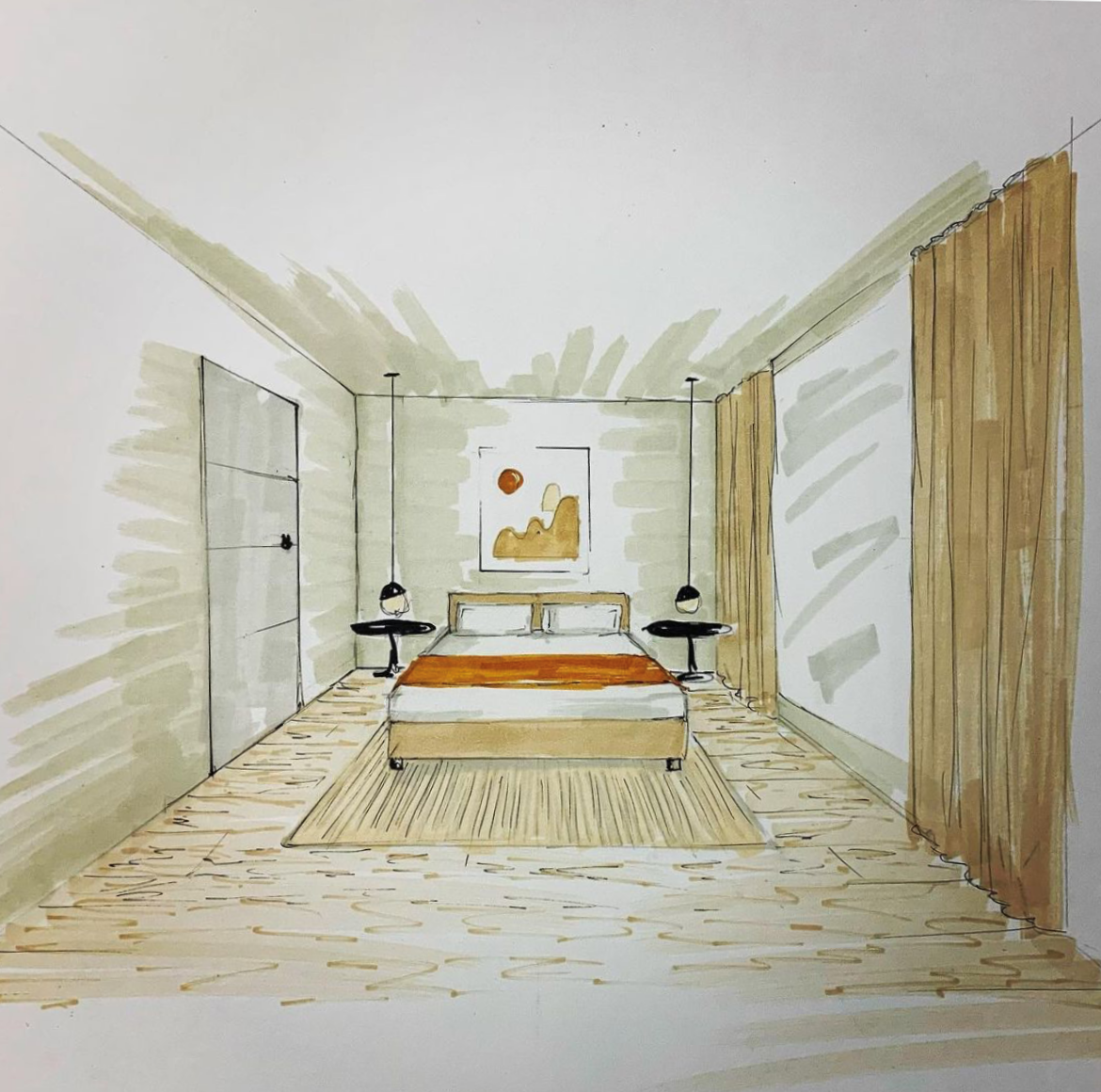 Georgie had no prior drawing experience before taking this course. Click HERE to visit her Instagram for more.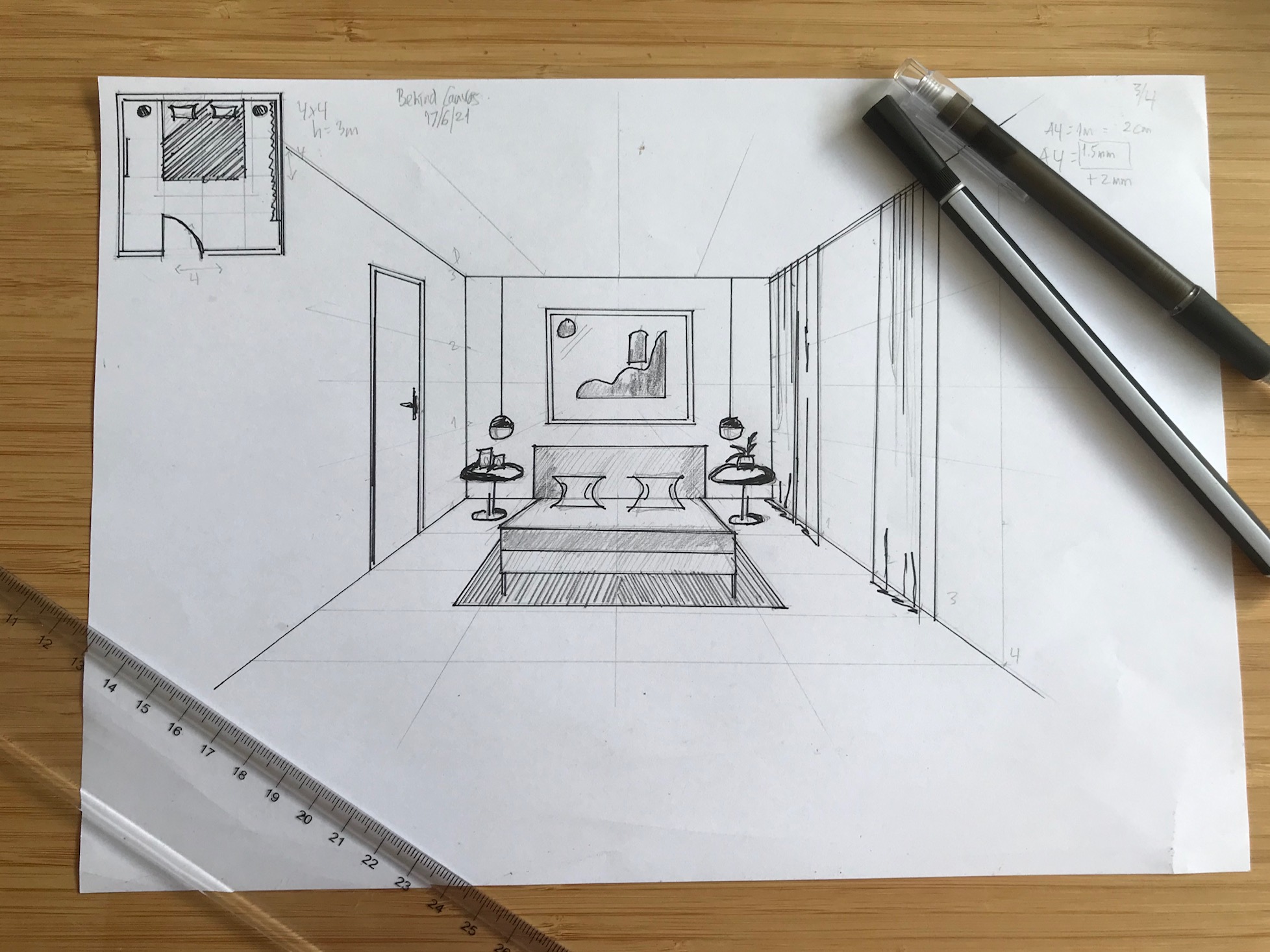 Anthy is an established interior designer from Holland and has not sketched before taking this course. These are a few of her attempts. Click HERE to visit her Instagram for more.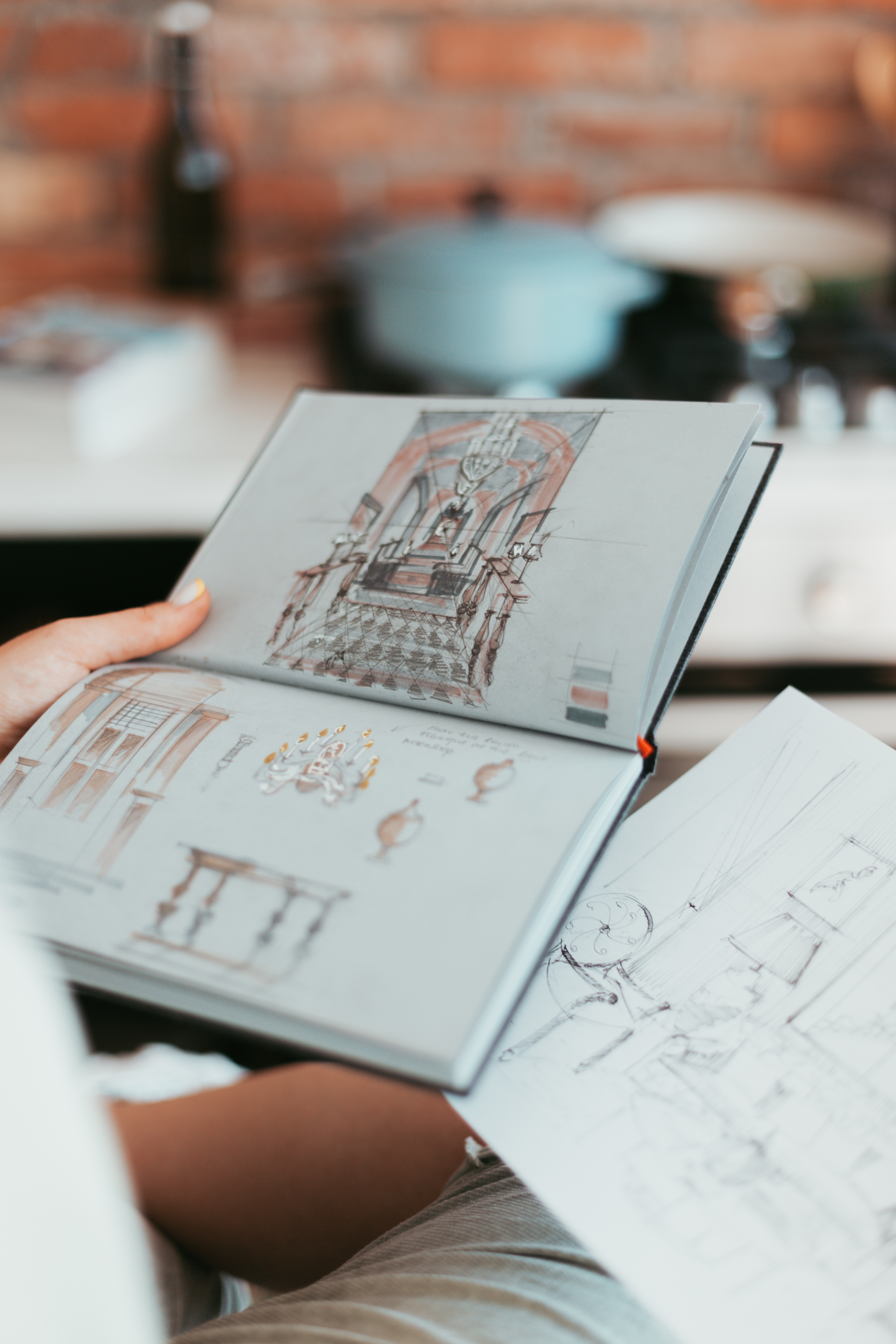 WHAT'S INSIDE THIS COURSE?
BehindCanvas Online Sketching Academy provides you with an opportunity to complete courses at your own pace and from anywhere in the world!
This Short & Simple course is considered as one of the most essential sketching courses for beginners. In this course you will learn how to create sketches of any interior spaces using One-Point Perspective effectively and accurately. By the end of this session you will produce 3 pencil sketches using various techniques, as well as learn how to use markers.
For this course all you need is a ruler, pencil and an eraser.
No prior drawing experience is necessary to successfully complete this course, so what are you waiting for?
After completing thus course, don't forget to check out Sketching Interiors in Two-Point Perspective below!
DON'T WAIT AND HURRY!
BONUS IS VALID ONLY FOR A LIMITED AMOUNT OF TIME
Available in days

days after you enroll

Course Curriculum
BUY THIS COURSE + GET A COURSE ON SKETCHING MATERIALS AS A GIFT!
More info inside the course.