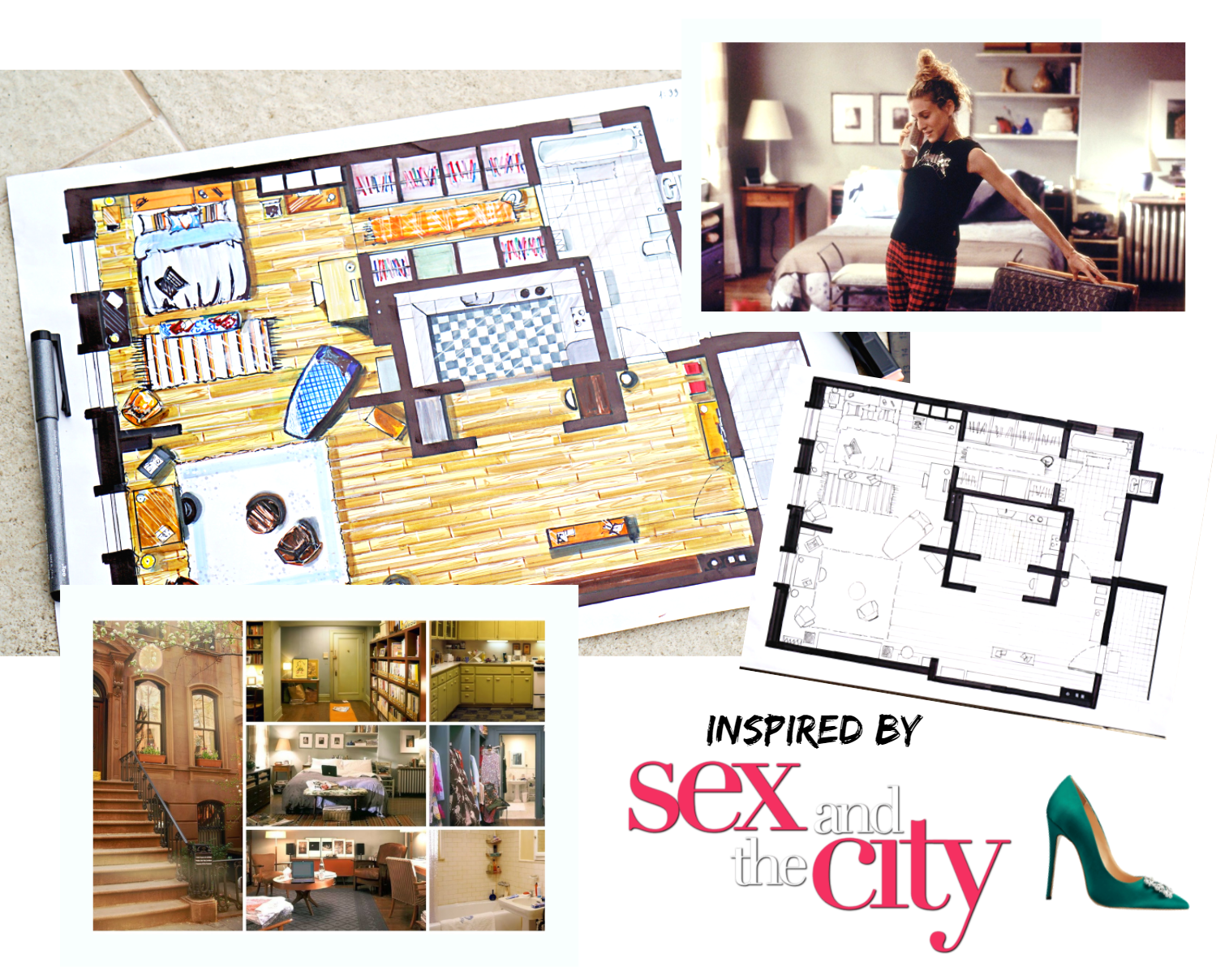 WHAT YOU WILL LEARN IN THIS COURSE
This in-depth online course on sketching floor plans is packed with all the goodness! When filming this course I was deeply inspired by Sex and the City series. As you have already guessed, in this course I will show you how to draw two floor plans of Carrie Bradshaw's apartment in New York in 1:33 scale on a piece of A3 paper. First technique is all about monochrome, black & white look and the second one, as you have already guessed, is all about color. Excited? Grab your markers and let's get into it!
BUY THIS COURSE + GET A COURSE ON SKETCHING MATERIALS FOR FREE!
More info inside the course.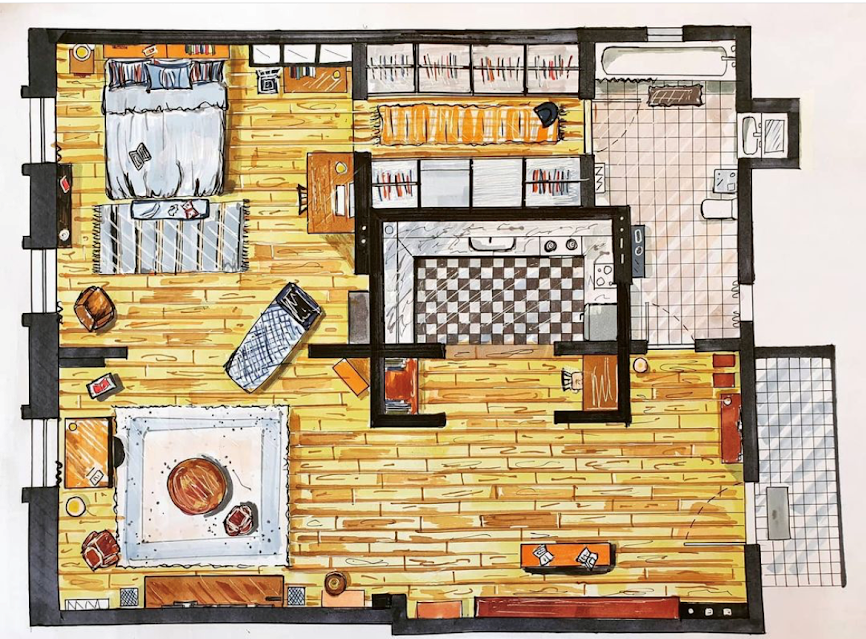 Nine has zero prior drawing experience before completing this course but she absolutely loves Sex & The City series so she really wanted to try it out! Click HERE to follow check out more of her work!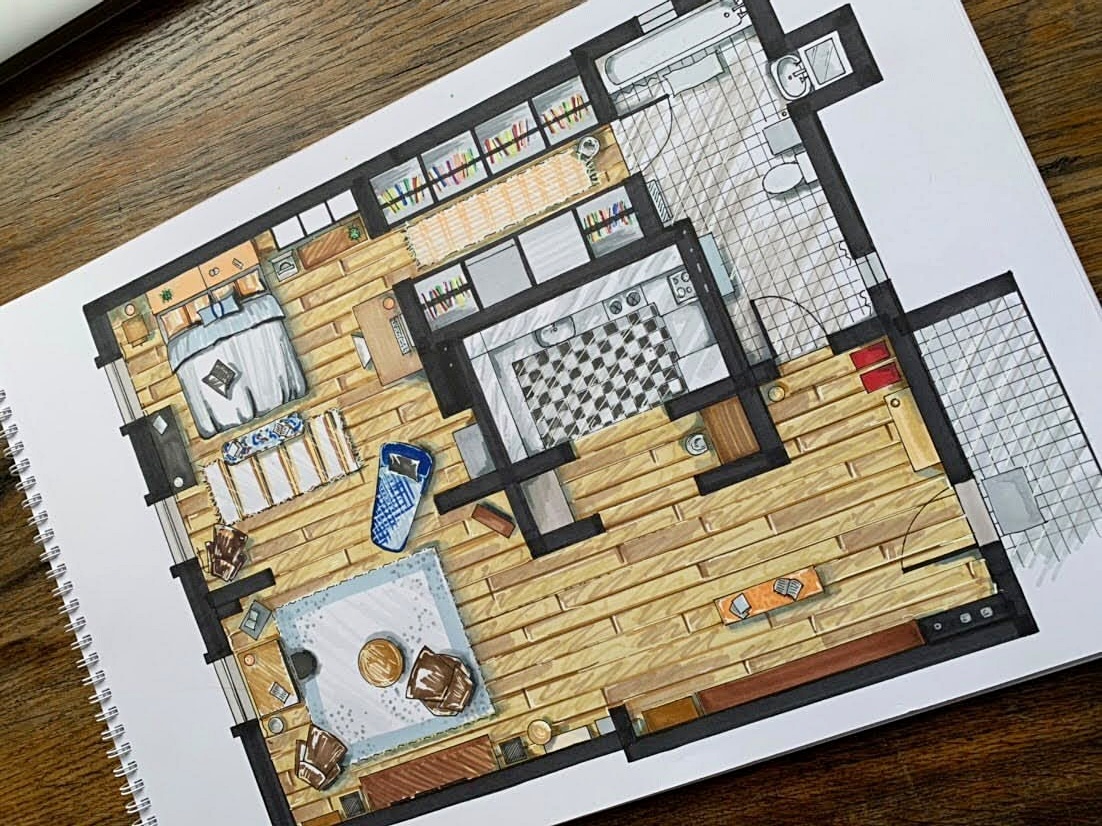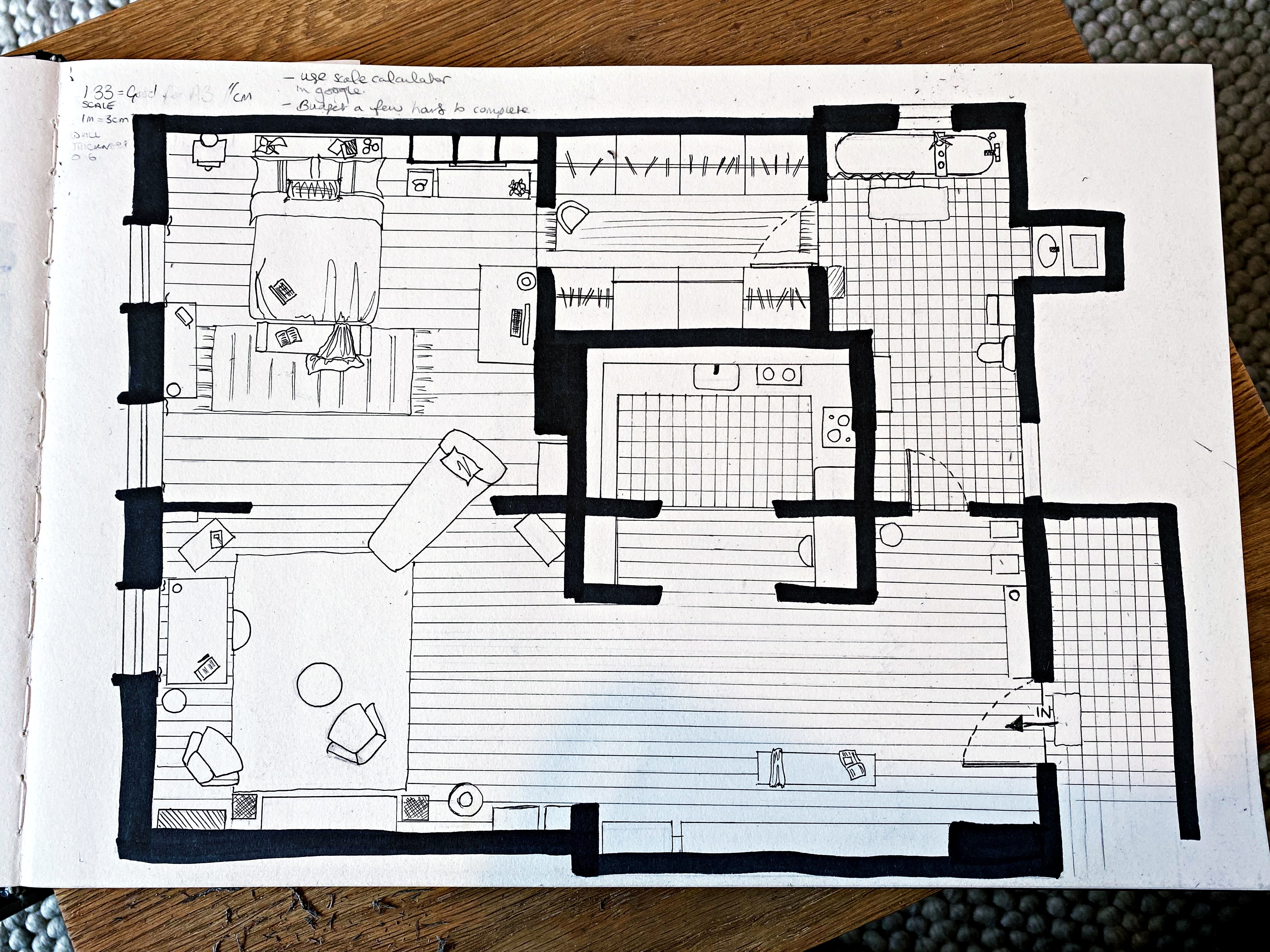 Stephanie is Founder of Home Snug Designs and started sketching to be able to visualize her ideas to clients quickly. Click HERE to follow check out more of her sketches from this course!
Available in days

days after you enroll

Course Curriculum
Sketching is not just a form of art. It is a way of life, visualisation of your dreams and your character. Sketching is the quickest way of representation, a form of meditation and a rare skill that not everyone is dedicated towards learning because many people are scared that it's too difficult or you need to have a talent. I wasn't born as an artist, I had to learn it as well. I always wanted to draw like one of my childhood friend as she could do it effortlessly and I could not. Do not let this stop you from entering this magical world. It is truly life changing and both an enjoyable and profitable hobby or job (in my case!) to have.