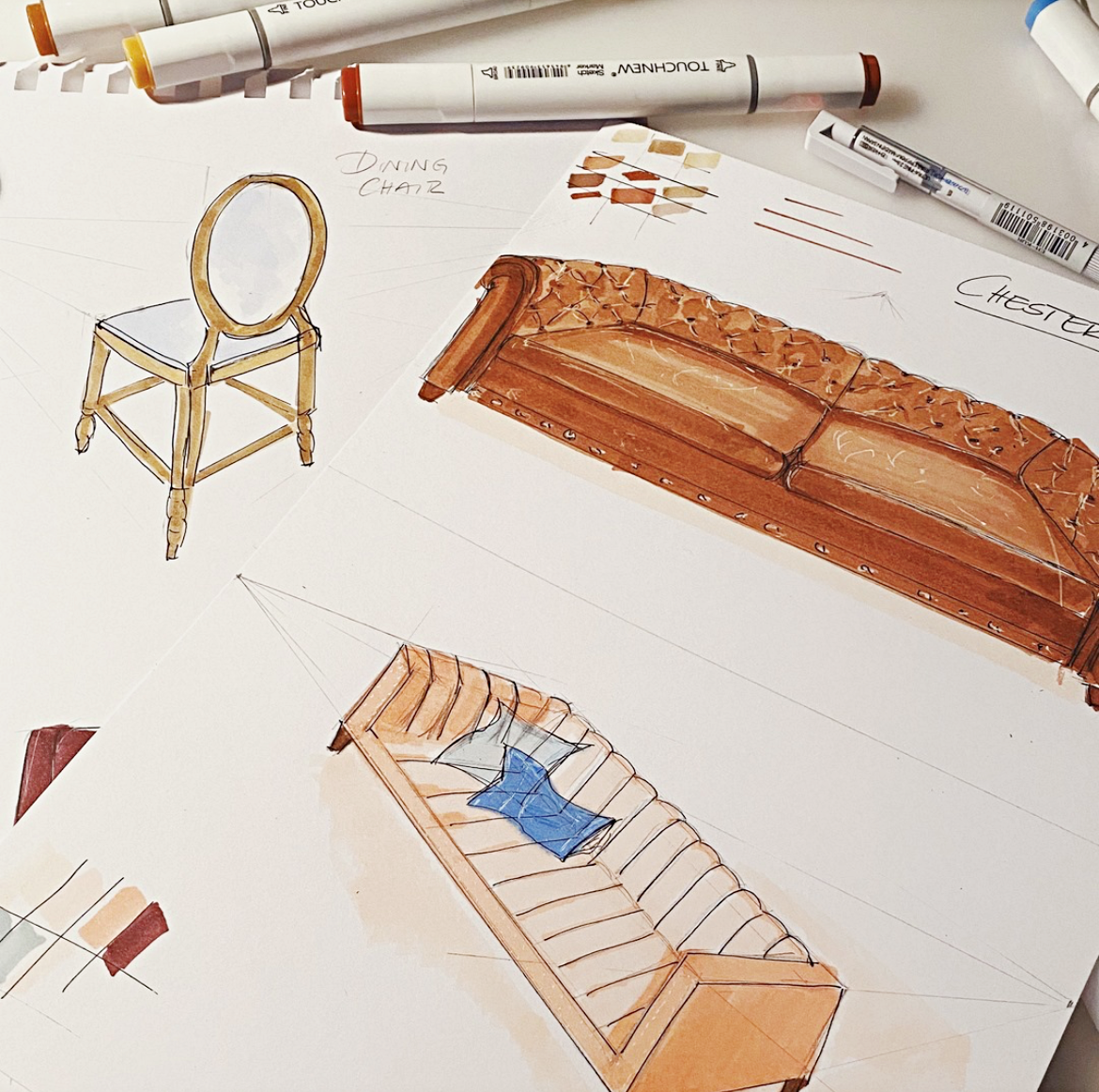 Claudia is currently studying a joint Interior Design Degree at Interior Design Institute online and she has never thought she could sketch before completing this course. Click HERE to view more of her sketches from this course!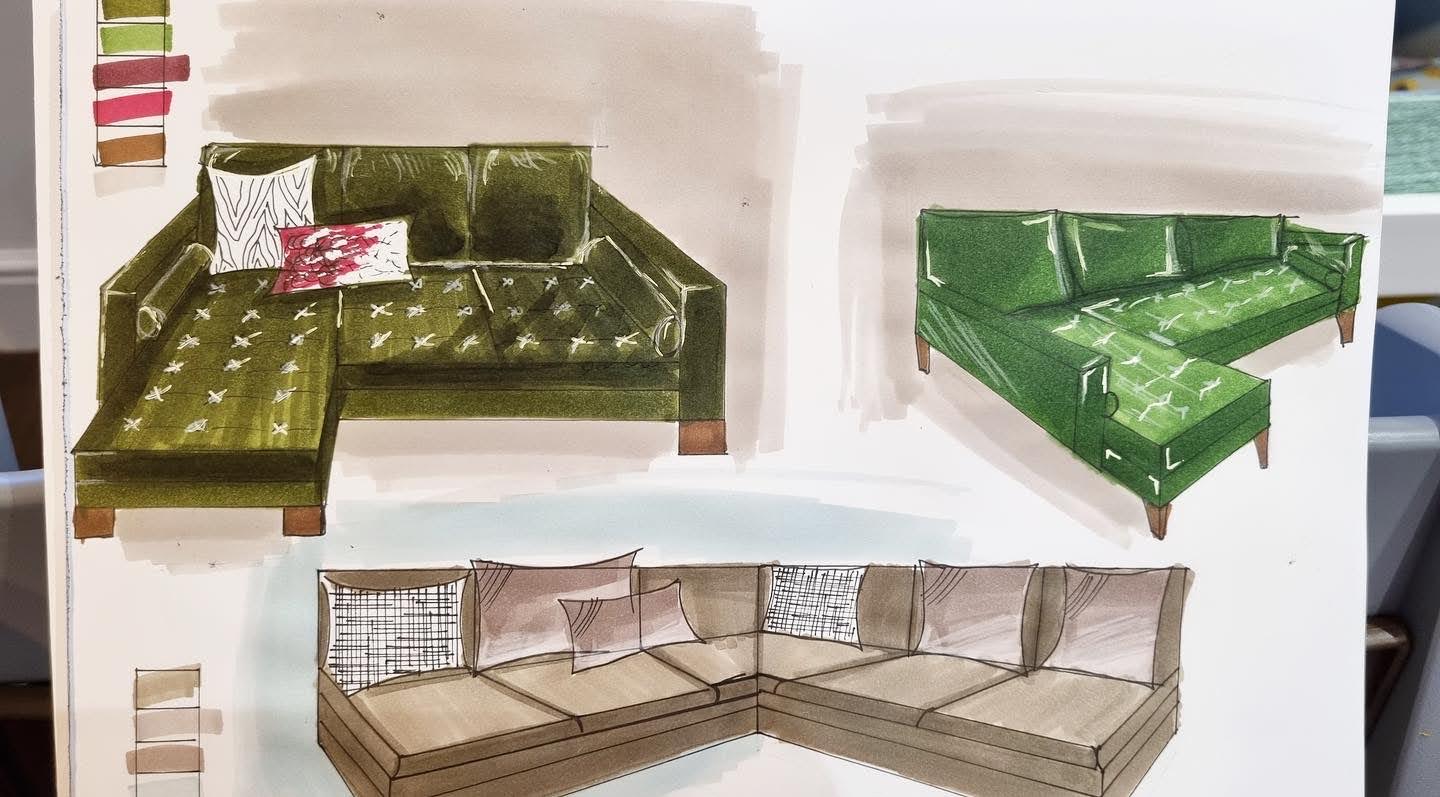 Melanie is currently completing her Interior Design degree at BAID. Grace has never sketched before completing this course and she has now enrolled onto a couple of courses at BehindCanvas Academy and her skill is improving with each course! Click HERE to check out more of Grace's sketches!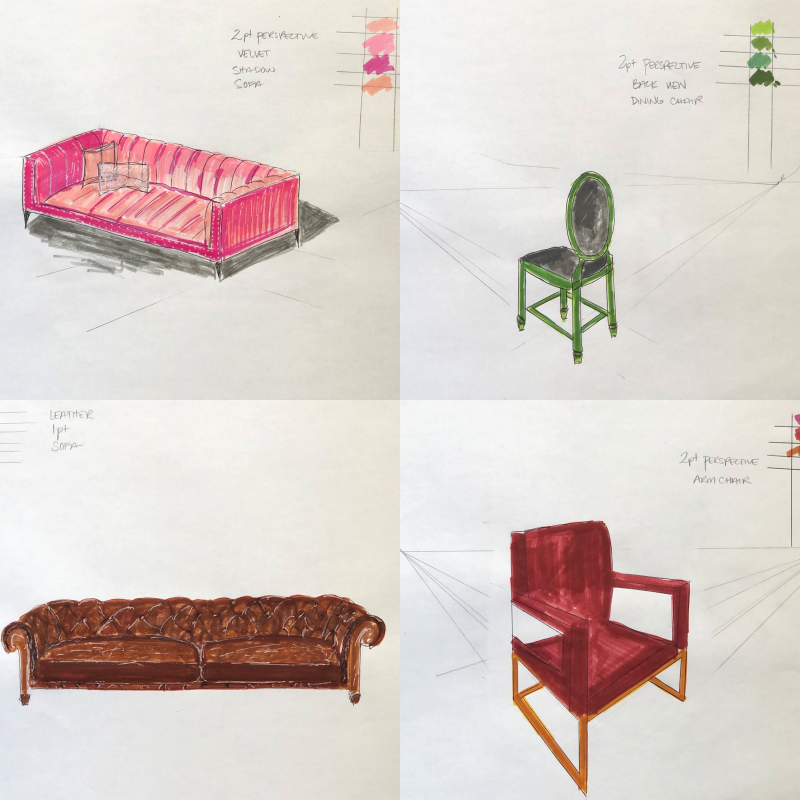 Daniella is Ambassador of QC Design School and is currently learning to sketch to be able to sketch in front of her clients. She has completed a number of courses here on BehindCanvas academy.
Click HERE to follow check out more of her sketches from this course!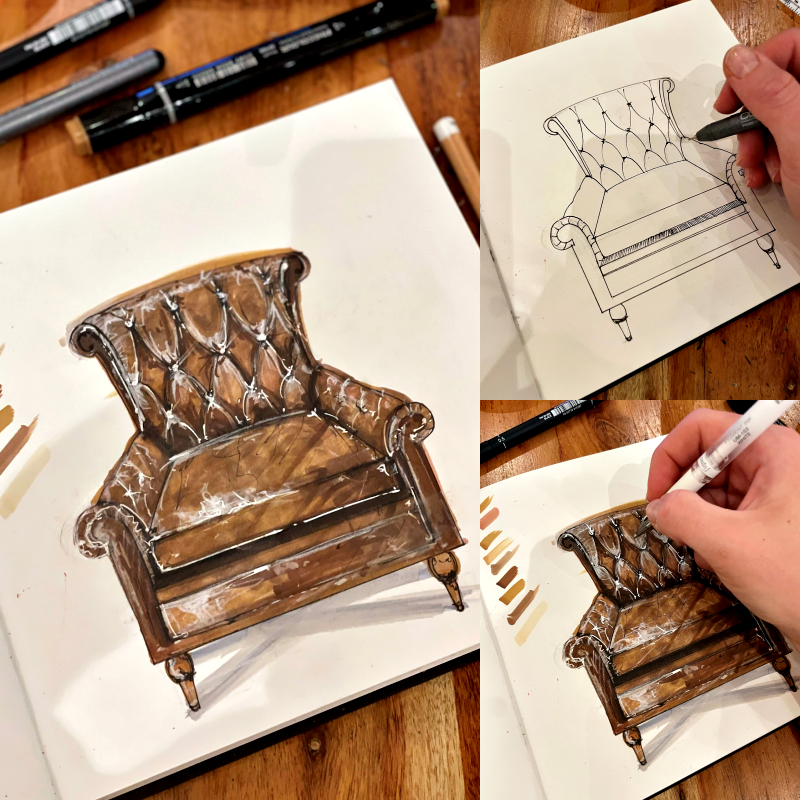 WHAT'S INSIDE THIS COURSE?
In this extended online 2,5 hours course I will be showing you how to sketch a variety of different sofa styles and chairs, including an L-shape corner sofa I know you been struggling with!
By the end of this course you will learn all about hand-rendering furniture using a basic marker set, as well as how to sketch furniture objects from scratch by breaking them down into basic shapes and forms.
This course will not leave you feel indifferent to neither furniture or sketching! Magic on paper is about to happen, so let's begin!
SUITABLE FOR BEGINNERS
BUY THIS COURSE + GET A COURSE ON SKETCHING MATERIALS FOR FREE!
More info inside the course.