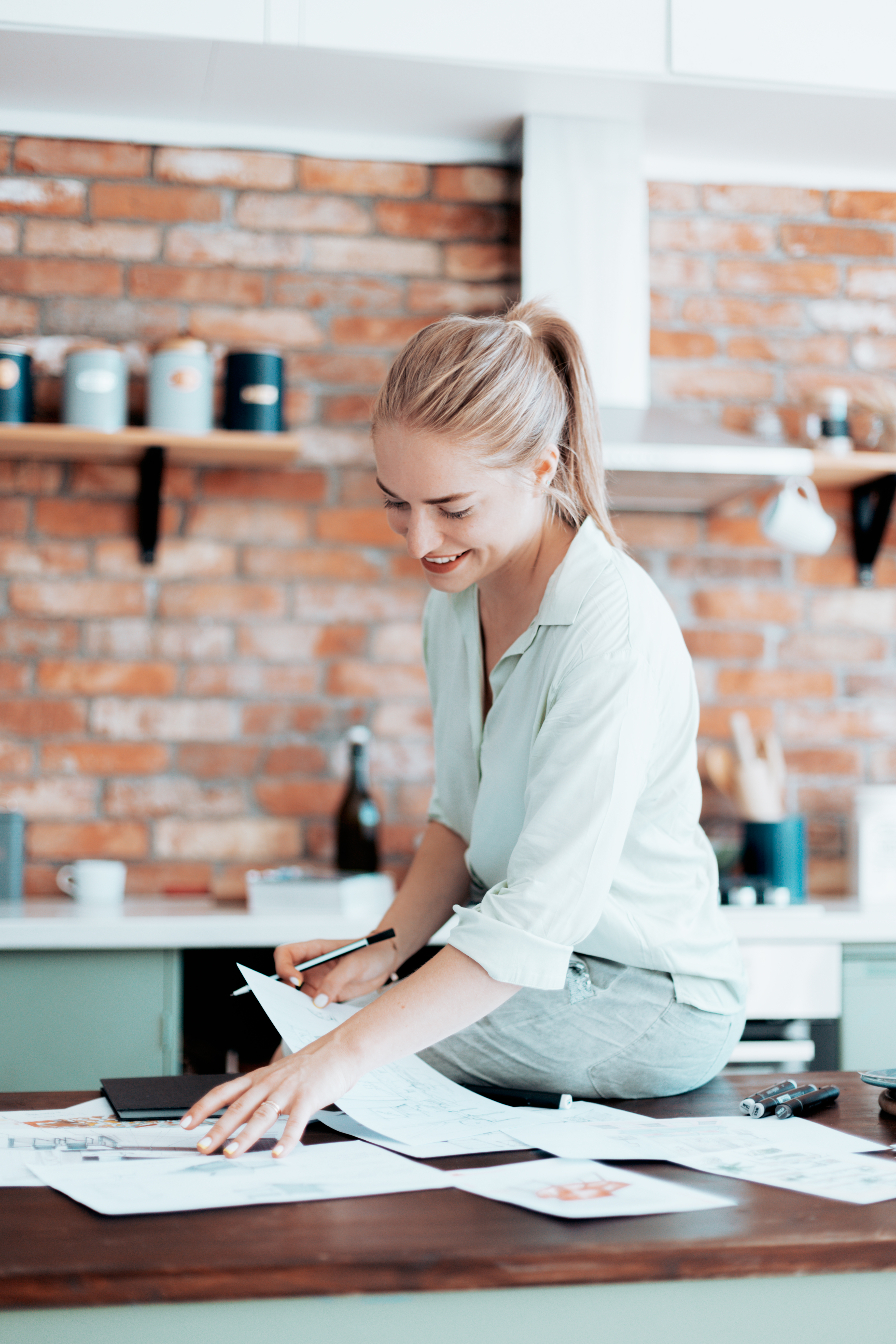 ARE YOU A QUALIFIED INTERIOR DESIGNER OR ABOUT TO BECOME ONE?
99% of my students have zero prior drawing experience and if you are afraid that you are one of them too, I can only congratulate you because you are about to embark on a great journey with me!
All you need to successfully complete this course is:
A desire to learn how to sketch interiors
20 min of your time
A piece of paper and a pen
This Short & Simple taster course will introduce you to the basics of sketching and I'm sure that you would want to continue to learn more after completing it. 
See you inside!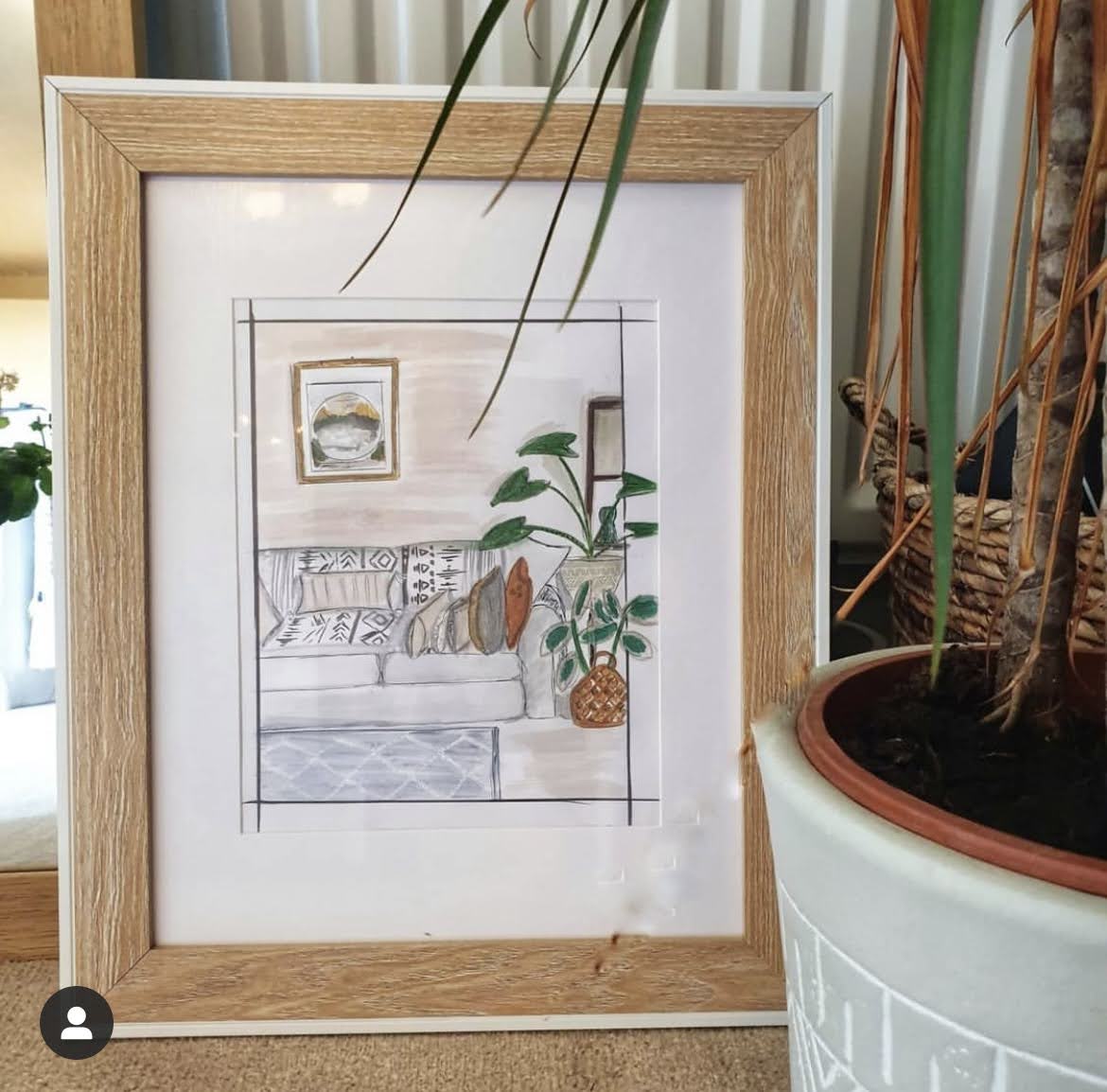 BEHINDCANVAS STUDENTS HIGHLIGHTS
Laura is not only a professionally qualified interior designer, but also an AirBnb Superhost based in Dorset, UK. She has joined BehindCanvas Academy less than a year ago to learn how to visualize her ideas on paper and completed a few courses here at BehindCanvas Online Interior Sketching Academy!
VISIT LAURA'S INSTAGRAM PAGE HERE FOR MORE!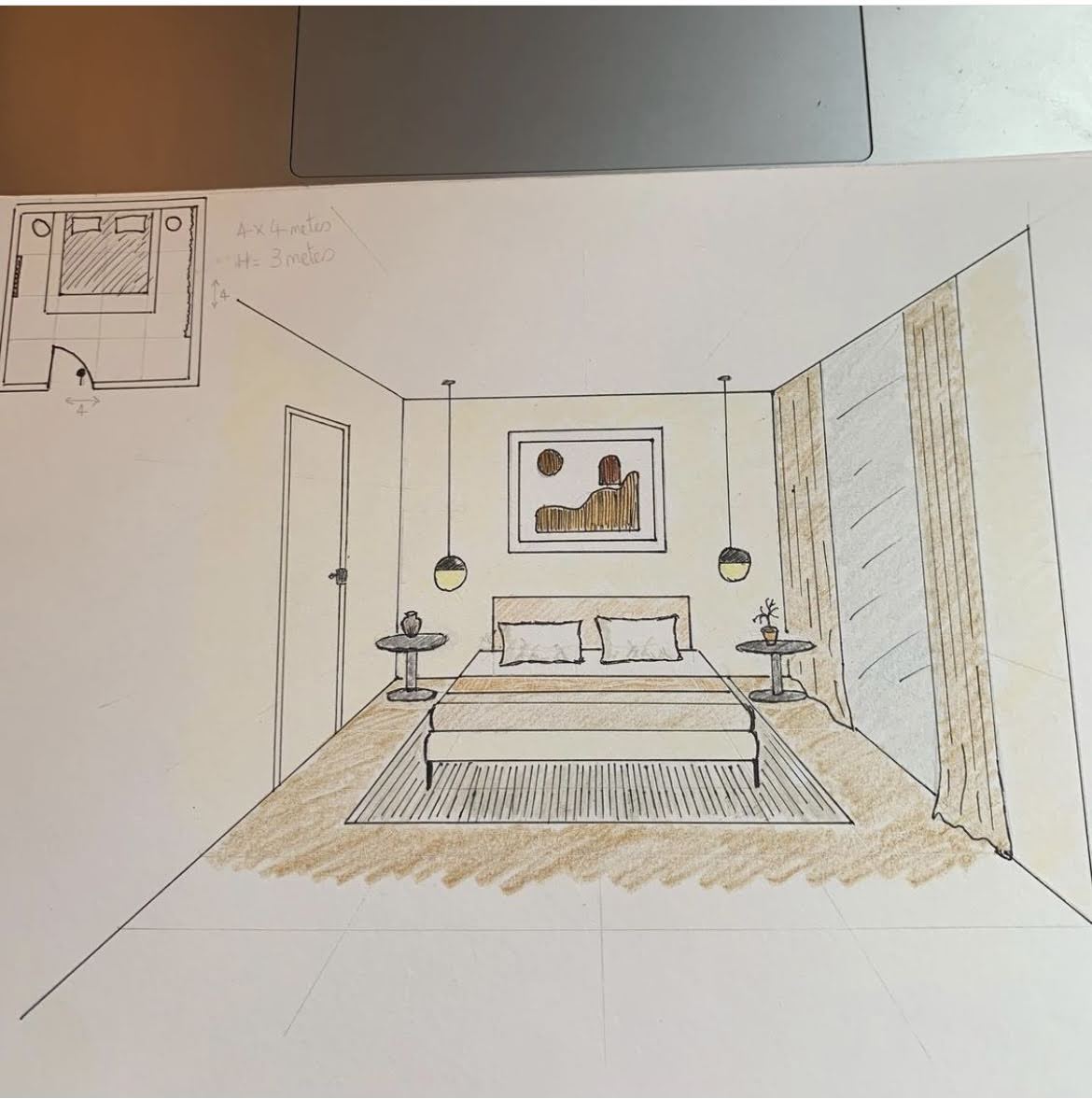 BEHINDCANVAS STUDENTS HIGHLIGHTS
Katy is currently studying her interior design degree at BAID. This was her first ever interior sketch. She has successfully completed Sketching Interiors in One-Point Perspective course and this is the result she has managed achieved after just 2 hours!
VISIT KATY'S INSTAGRAM PAGE HERE FOR MORE!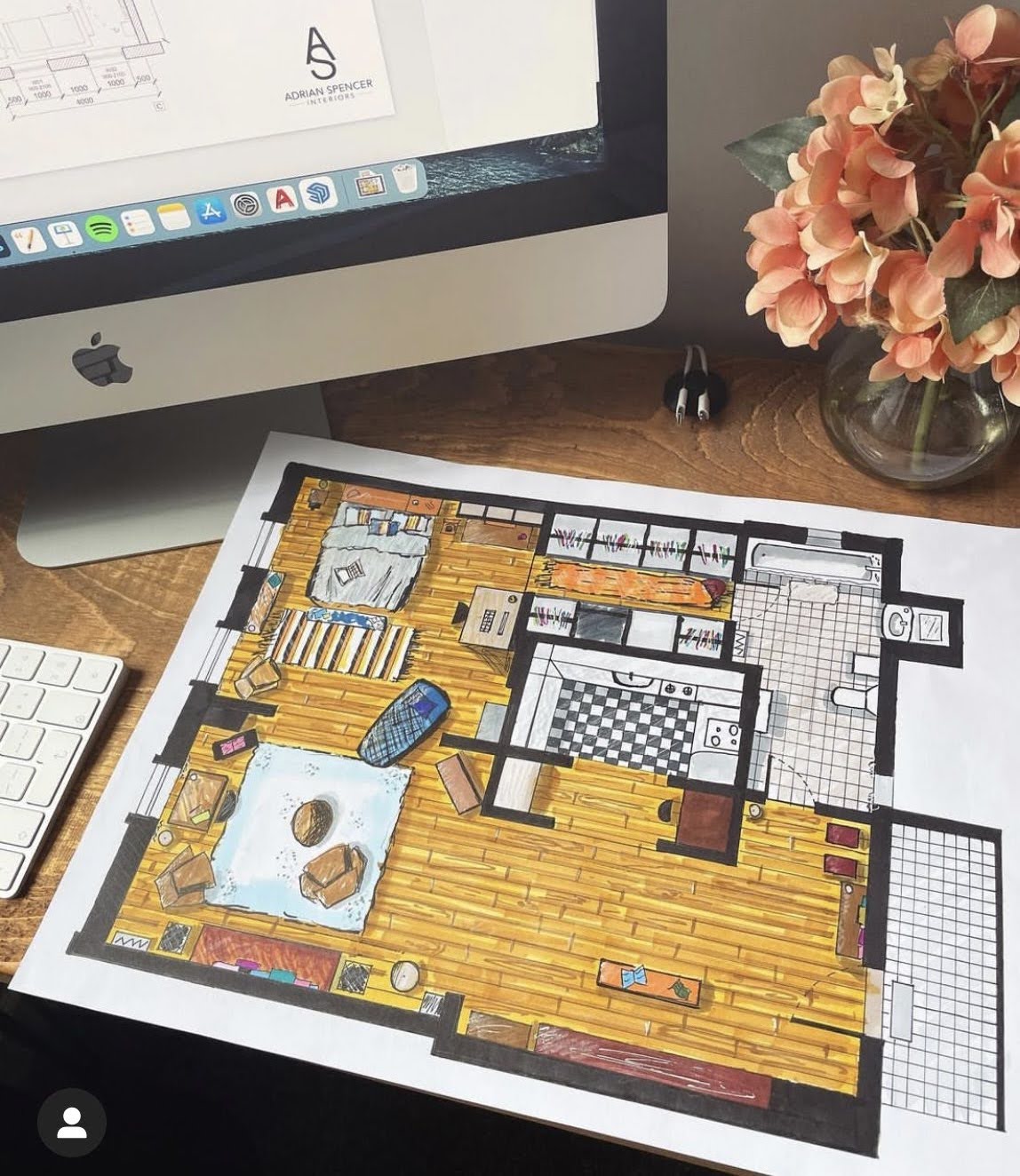 BEHINDCANVAS STUDENTS HIGHLIGHTS
Adrian is currently completing his interior design degree and going through and career change. He has successfully completed a number of essential courses here at BehindCanvas including this in depth course on Sketching Floor Plans. Have a look at his stunning floor plan of Carrie Bradshaw's Apartment he has managed to produce!
VISIT ADRIAN'S INSTAGRAM PAGE HERE FOR MORE!
Available in days

days after you enroll

Course Curriculum