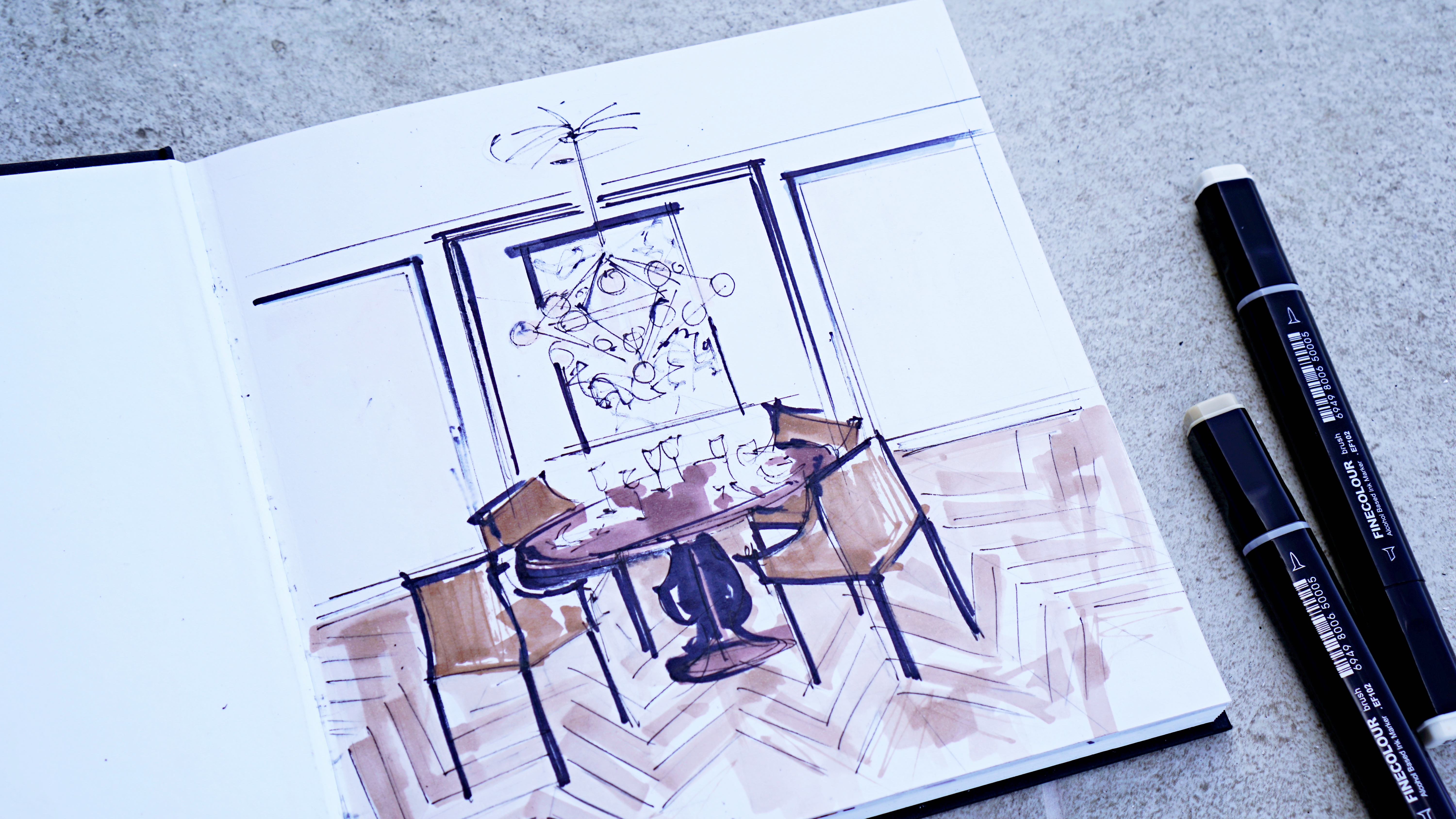 In this part you will produce a sketch of dining room. Use this unfinished look technique, for example in this lesson you will learn how sketch herringbone floors and create unfinished sketches. For this technique you will only need between 3-4 colors per sketch.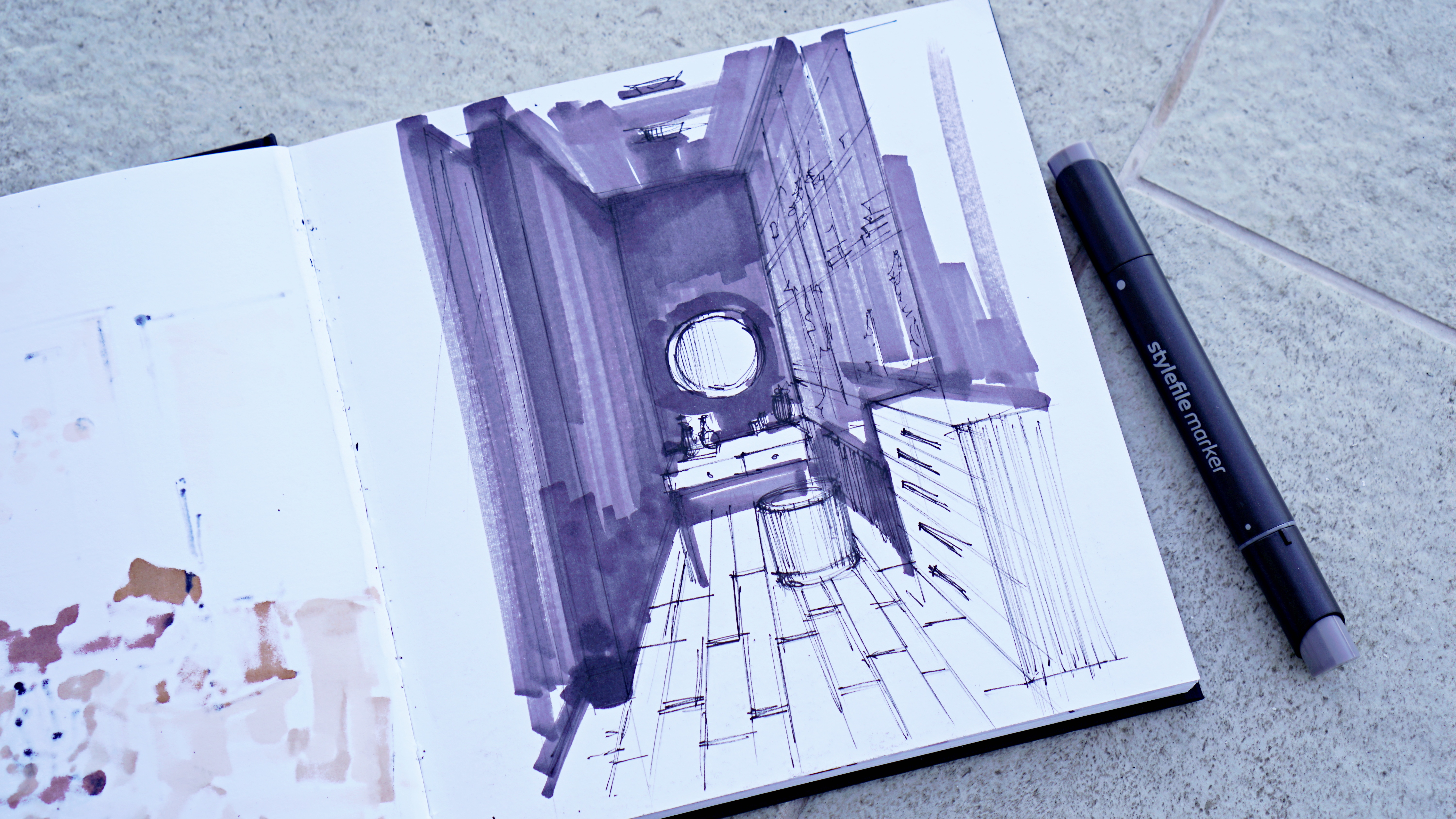 In this part you will produce a sketch of a walk-in-closet. Use this technique to focus attention on the walls and also translating overall atmosphere of the room. This monocolour technique is very quick and effective way to create quick sketches.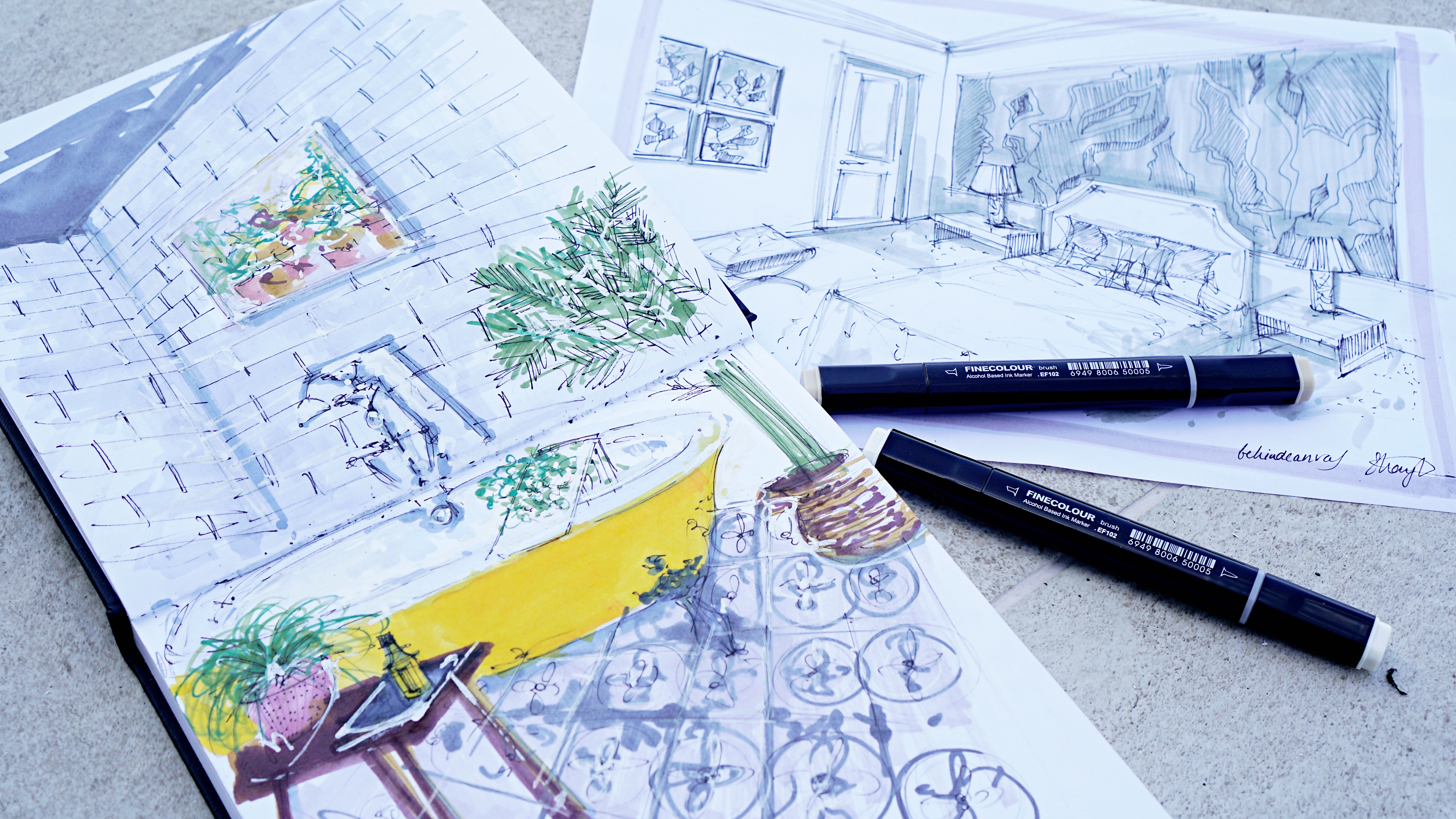 In this part you will produce a sketch of this beautifully vibrant boho style bathroom. Use this technique for your sketchbook idea and when drawing colorful interiors!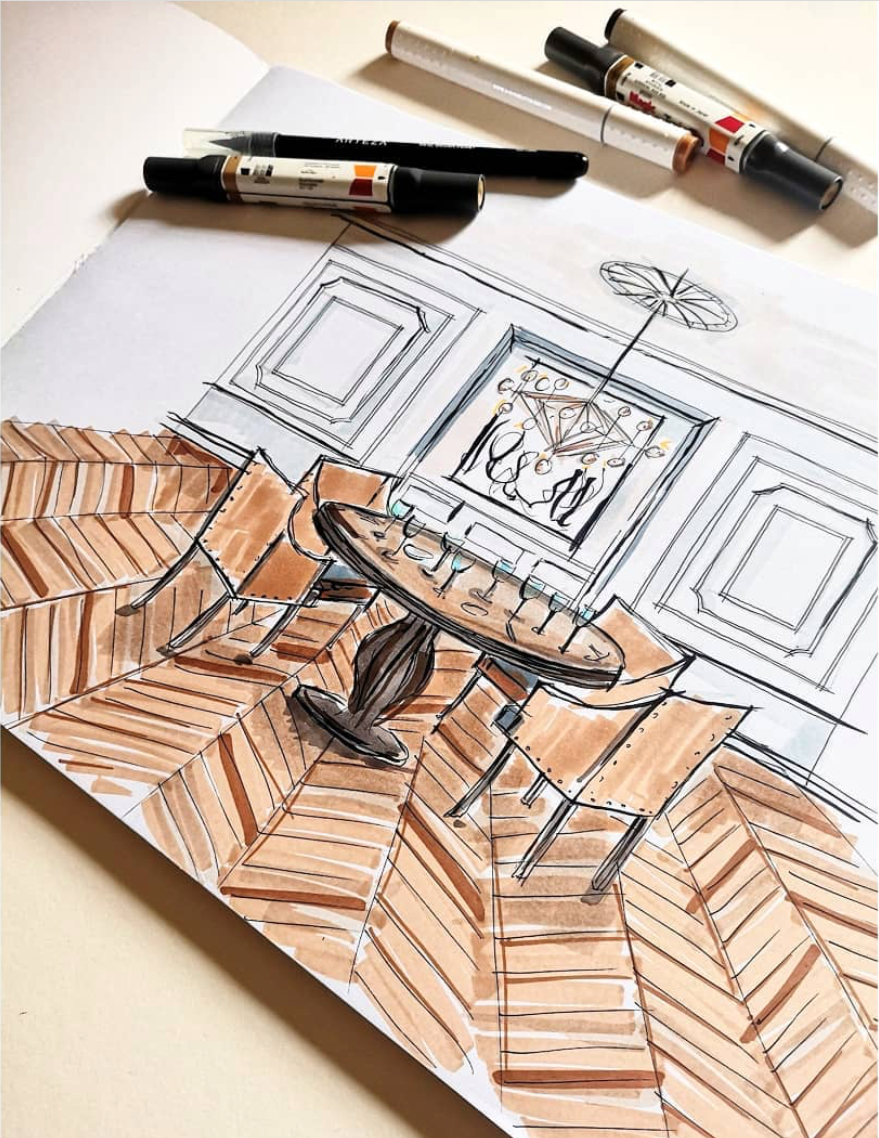 WHAT YOU WILL LEARN IN THIS COURSE
This course is a must have for all beginners and practicing sketchers. By enrolling onto this course you will open up a world of colorful, fascinating and effective sketching techniques which you can use when sketching interiors. In this course I will show you 4 various marker techniques for hand-rendering interior spaces and each of these techniques can be completed under one hour! This is an unforgettable experience and don't even think that you are not ready for it. Grab your markers, paper, pencils and pens and let's start this journey. I am here to guide you and make it as exciting and comfortable for you as I can.
SKETCH ON THE LEFT BY ALESSIA
Alessia is an established residential interior designer based in London. Click HERE to view more of her sketches from this course!
COURSE CONTENT
Available in days

days after you enroll

Course Curriculum