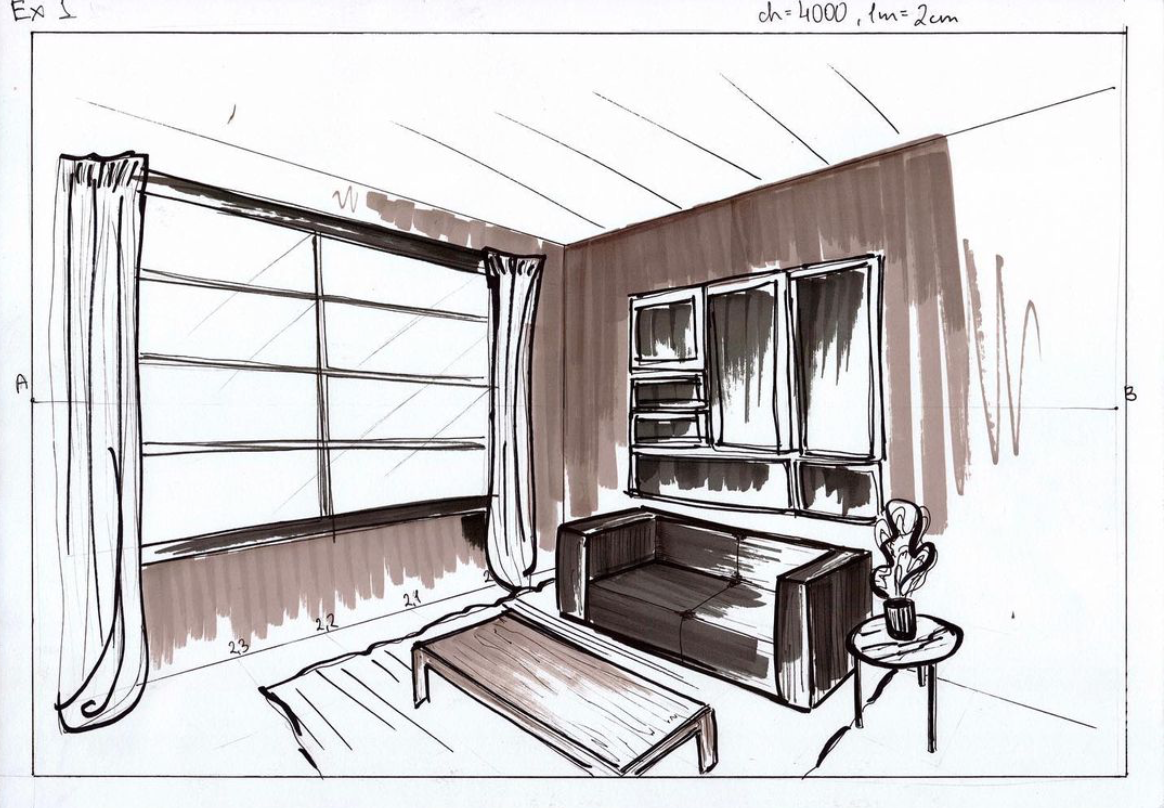 Sketch by Mariia created after completing this course. No prior drawing experience. Click HERE to visit her Instagram for more.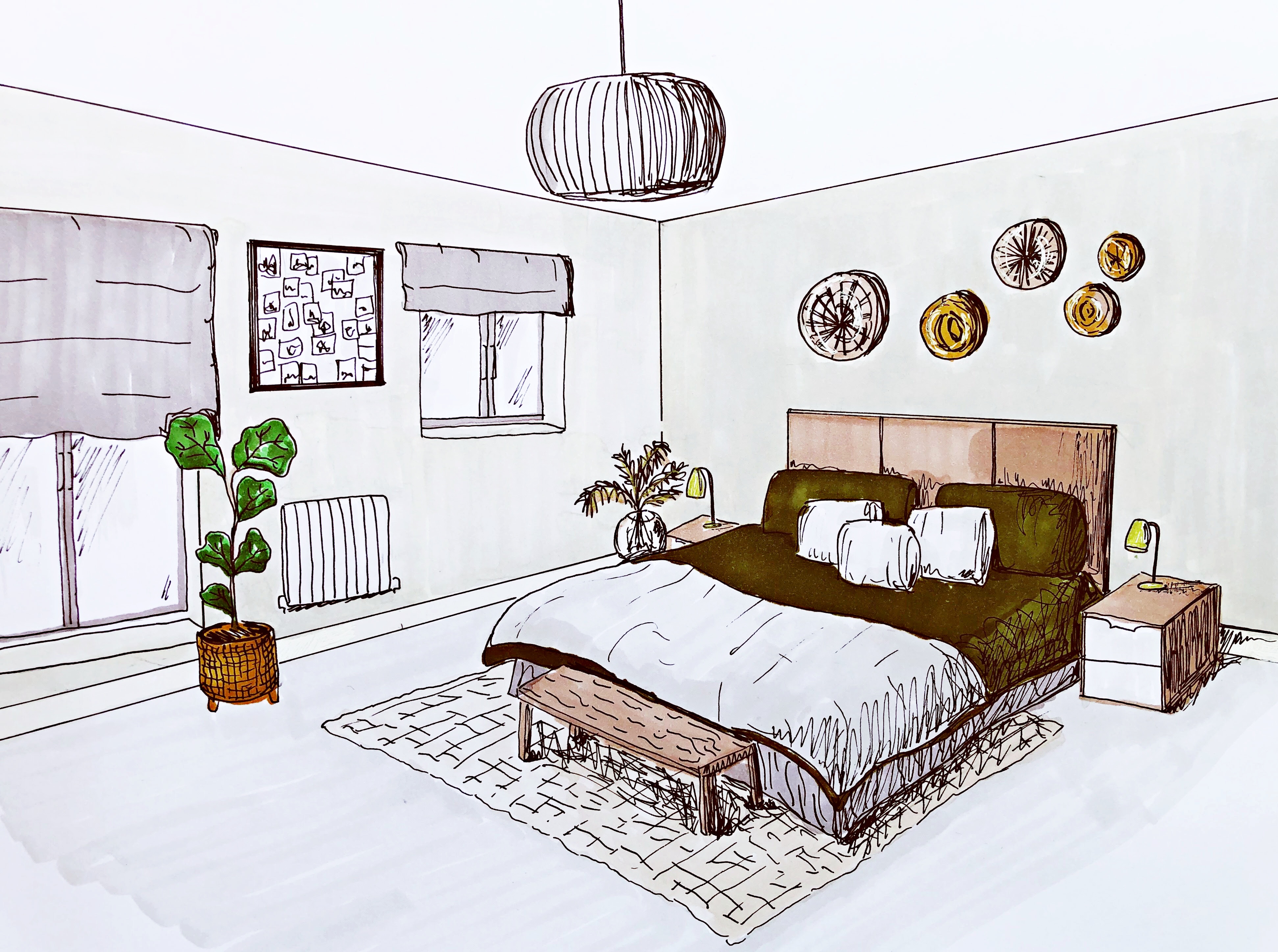 Rupa has successfully completed a few of my courses and this is the sketch she managed to produce after completing this specific course. Click HERE to visit her Instagram for more.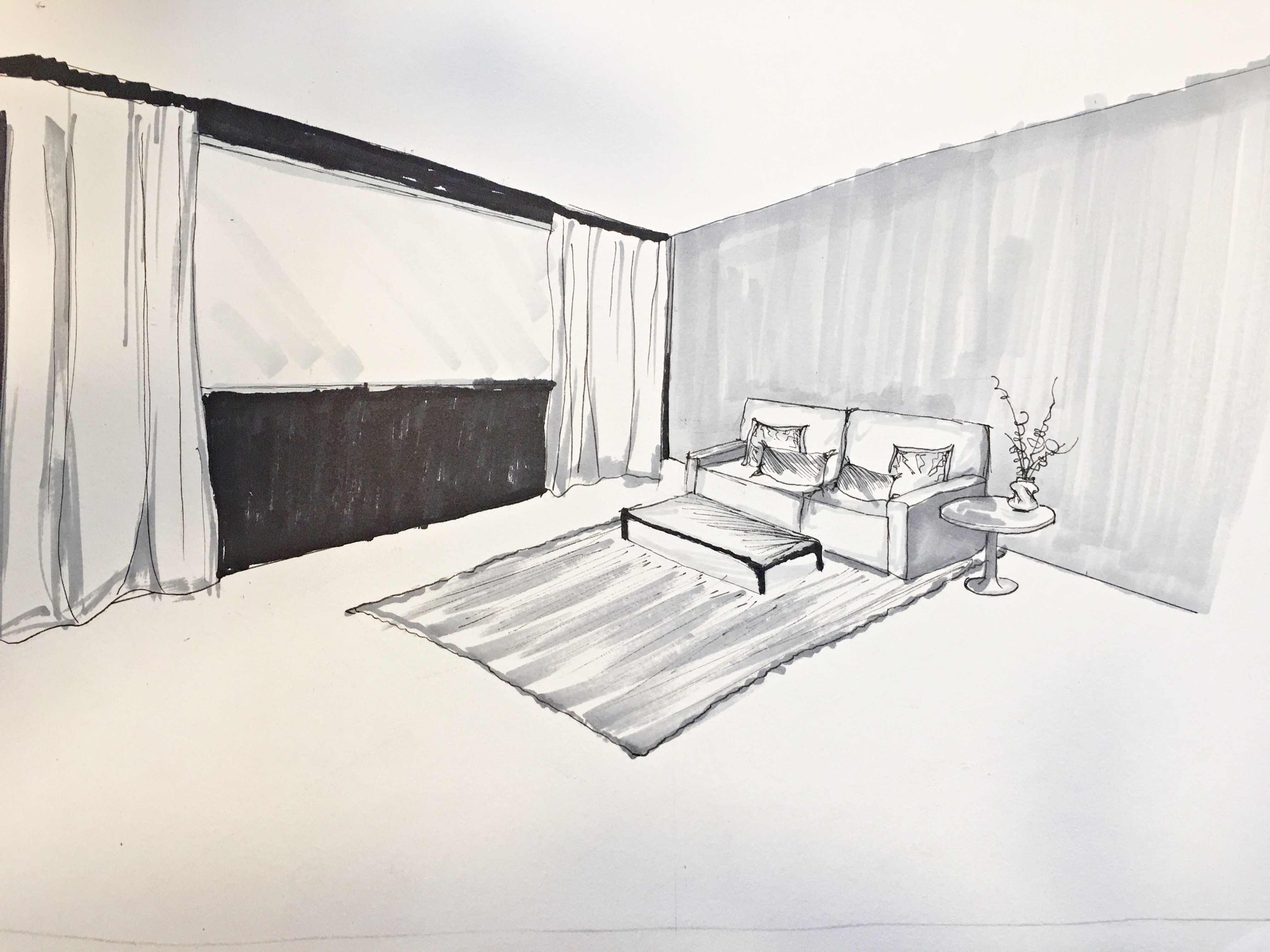 Stephanie is Founder of Snug Home Designs and is currently completing her Interior Design degree at KLC Design School. Click HERE to visit her Instagram for more.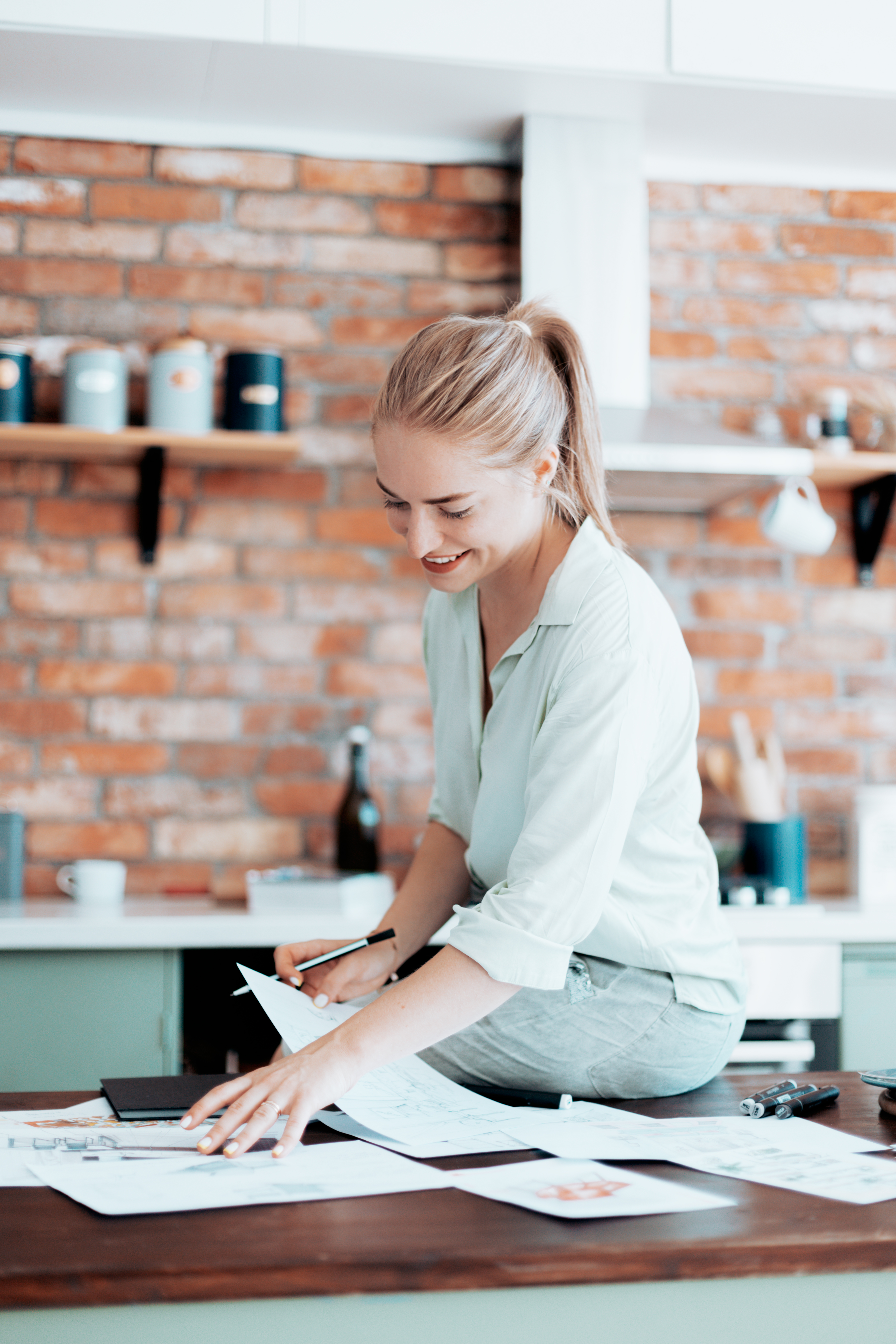 WHAT YOU WILL LEARN IN THIS COURSE
Learning how to sketch using both 1-Point Perspective & 2-Point Perspective is essential for very interior designer. Two-Point Perspective allows to draw interiors in more complex angles meanwhile showing more space and details. By the end of this 2 hour online Short & Simple course you will produce two sketches: one of living room and the other one of bedroom. In this lesson you will learn how to construct spaces using two-point perspective from zero. This course can be completed on its own without prior completion of One-Point Perspective course, although it is highly recommended to complete both. 
DON'T WAIT AND HURRY!
BONUS IS VALID ONLY FOR A LIMITED AMOUNT OF TIME
Available in days

days after you enroll

Course Curriculum
"Drawing is based upon perspective, which is nothing else than a thorough knowledge of the function of the eye."
-Leonardo Da Vinci